The path to the stars
Personalized Marketing GrowthPlan
A full digital marketing strategy
Your Roadmap to Data-driven marketing Success
All of the concepts, ideas, and theories behind inbound marketing are great, but what does it all actually mean for your business? With the GrowthPlan, you'll get a full, executable inbound marketing plan that you can start implementing immediately. No more what-ifs, just a full plan specifically designed for your business growth including persona development, competitive analysis, content plan, and everything you need to run an effective inbound campaign to attract, convert, close, and delight your prospects in one comprehensive, clear plan.
No theories. No what-ifs. No BS.


Do I need One?
What is the GrowthPlan?
The GrowthPlan is a full digital strategy document that should guide all of your digital marketing decisions for the foreseeable future. It is intended to be a roadmap to reaching your identified SMART goals through strategic digital and inbound marketing tactics. The GrowthPlan is typically between 30-60 pages depending on the size of your organization, amount of competition in your industry, number of personas that you sell to, and how long your business has been around.
The GrowthPlan is custom developed for each client and typically includes a full evaluation of current and past marketing initiatives, competitive analysis (from a marketing perspective), goal development, persona development, content plan, and execution plan.
It is intended to be a full, nothing-held-back document that you can use right away. Whether you work with HIVE to execute against your plan or not, you will be setup for a successful digital marketing campaign with a GrowthPlan. It should also be used as a training document for any new members added to your marketing (or sales) team.
Within the GrowthPlan, our team will dive deep into your business and determine the best path forward to reaching your identified goals. We will make recommendations on changes to your processes and even changes to your thinking when it comes to marketing your business.
No great marketing campaign ever started with a whim. It takes planning, strategy, and clear execution expectations.
Do I need a GrowthPlan?
Regardless of your business or industry, you're likely doing some form of marketing online. You have to. If 2020 taught us anything it's that in order to survive moving forward, we have to be able to reach people, even if we can't be physically in front of them.
The GrowthPlan is vital for any business marketing online. We are firm believers that if you don't have a solid strategy to move forward with your marketing campaigns, they're bound to cost more than you budgeted, take more time than you thought, and produce substantially fewer results. Strategy should be at the core of every digital marketing decision.
Let's get to work on your growthplan
Are you ready to grow?


Time to put it into action
How do I use the GrowthPlan?
The first thing that we explain to a client who is receiving their GrowthPlan is that we ALWAYS recommend reviewing the full document before making any decisions or changes. We look at each section individually before bringing it all together at the end. The document should be reviewed with the HIVE Strategy team as well as leadership at your company in order to get a full understanding and buy-in from everyone.
There may be things that you or someone at your organization may not agree with. It's part of the subjectivity of marketing and sales. Everyone has their own ideas. Our team has completed countless marketing campaigns and delivered dozens of GrowthPlans and they are calling on that knowledge and experience in every recommendation. Of course, as with anything in marketing, there will be adjustments that need to be made. It's not a set-it-and-forget-it kind of thing. You have to evolve. You have to learn. You have to adapt. It's all part of the game, but our team is focused on one thing - setting your company up with a solid strategy to move you closer to your goals.


Review and evaluation
Business Analysis, Research, and Goals
In the first section of the GrowthPlan, we will research your business, your main competition, and your industry, and assess your current business and marketing situation. Once this is complete, we will work with you to establish SMART business and marketing goals that will be the foundation of your final marketing plan.
We will analyze all of your current and past marketing initiatives to uncover successes, failures, and opportunities for growth. All of this information will help us to determine where your organization stands among your industry and create a baseline for our work moving forward.
In the competitive analysis section, we evaluate your top three direct competitors through a marketing lens in order to get an understanding of where they're seeing success, where they're failing, and opportunities for your organization to capitalize. This also gives us a reference of how your organization's marketing stacks up to your competitors at the beginning.
Next, we evaluate and quantify goals, plans, and challenges for your organization. This is an area where we outline why we are running campaigns, what we plan to accomplish, how we'll measure success, and what road blocks stand in our way.
Let's get to work
Let's build your roadmap!


the who behind everything we do
Persona Development and Refinement
Your marketing is doing you no good if you don't have a very clear idea of who you're marketing to. In the second section of the GrowthPlan, we will help you identify who your target personas are and who they should be.
Your target personas are semi-fictional representations of your ideal customers. In our persona development we will define persona name, age, title, status, location, salary, education, certifications, direct reports, reports to, goals, frustrations, day-to-day, bio, and even specific content to reach this persona.
To do this, we will review any persona details that already exist, conduct research, use internal data, and even conduct interviews to better understand who is the best fit for your business. Once this step is done, you will have a crystal clear vision of who your target personas are, enabling you to better understand and market to them.
Here is an example:
TITLE
Restaurant Owner & Chef
Innovative

Data-driven

Growth Oriented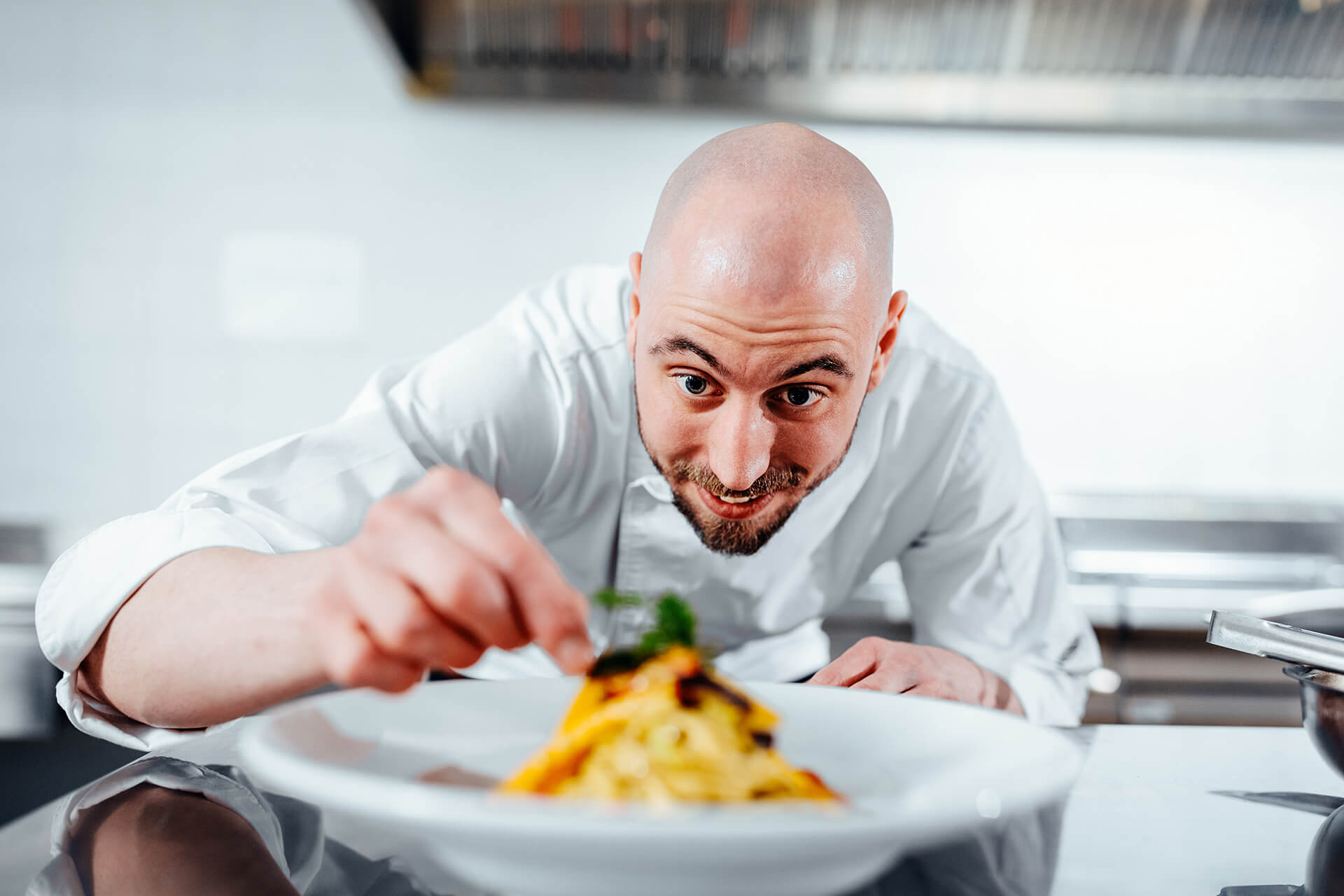 EDUCATION
Prestigious culinary school
DIRECT REPORTS
Operations Manager
Goals
Expand into new markets

Determine how customers spend their money

Improve menu value
Frustrations
Competitive industry & hard to differentiate

Lack of data

Balancing high quality dining experiences with budgeting in order to turn a profit
Bio
Ollie is a high-end restaurant owner who attended a prestigious culinary institute before traveling around the world as a chef and food enthusiast. Ollie returned to New York to open his first restaurant and has opened two more since. He aims to bring the innovative culinary inspiration from his world travels back home. His concept offers guests a high-end dining experience that has proven to be very successful. He is interested in growth and expanding his restaurant business, and he is looking for the right support to make it happen.
Motivations
Open new restaurants

Recognition among culinary industry

Money
Social & Websites
Eater

Foodista

Instagram

Bon Appétit


Where the rubber meets the road
Content Plan
The next section of the GrowthPlan is the content game plan. Here we will develop a detailed content plan to target each persona in each stage of the buyer's journey. Understanding what each persona is going to be most interested in at each stage will help you better communicate your value and benefits and will lead to a better relationship and more closed deals. It's all about providing the right content to the right person at the right time.
This section will include detailed plans for implementation in order to compete in your industry, exploit opportunities that your competitors are missing, and grow in important areas. Your content plan may include recommendations in content, search engine optimization, website user experience, website content, keywords, digital advertising, media outreach and sponsorship, email outreach, blog content, calls-to-action, social media, email marketing, account based marketing, HubSpot, and more depending on your business, industry, and findings from your GrowthPlan.
Let's Get Started
Ready to Build Your Strategy?
Our team is here to answer any of your questions and start building your digital marketing strategy! Let's get to work!