One team. One HIVE.
Our Core Values
As an agency, we believe in these things above all else. These core values guide all of our decisions, our work for our clients, and how we run our organization.
Check out the cool sh*t we've done
HubSpot Audit & Strategy Case Study


About Smash My Trash
Smash My Trash provides a mobile waste and dumpster compacting service with more than 160 independently-owned franchises nationwide. Their proprietary Smash Trucks compact waste in open-top dumpsters to reduce commercial waste volume, saving businesses money by reducing the number of dumpster pick-ups needed.
---

THE CHALLENGE
Smash My Trash initially reached out to HIVE for an audit of their HubSpot portal usage and recommendations on leveraging HubSpot features for their specific needs. We performed a HubSpot audit of Smash My Trash's portal and analyzed their current usage to determine solutions that would bring them the most value from their HubSpot investment.
Smash My Trash manages all of their business through HubSpot, including marketing efforts for each of their franchises. This led to a very complex portal setup. To complicate matters more, Smash My Trash didn't have an experienced HubSpot manager or admin. As a result, their portal wasn't optimized to make use of HubSpot's customizable features. Smash My Trash needed a completely reorganized and optimized portal structure, and it needed to be done without disrupting the day-to-day operations of their 160+ franchise owners. We set two strategic goals for renovating Smash My Trash's HubSpot portal:
Create a streamlined HubSpot dashboard with customized permissions.
Train all franchisees how to use the new dashboard.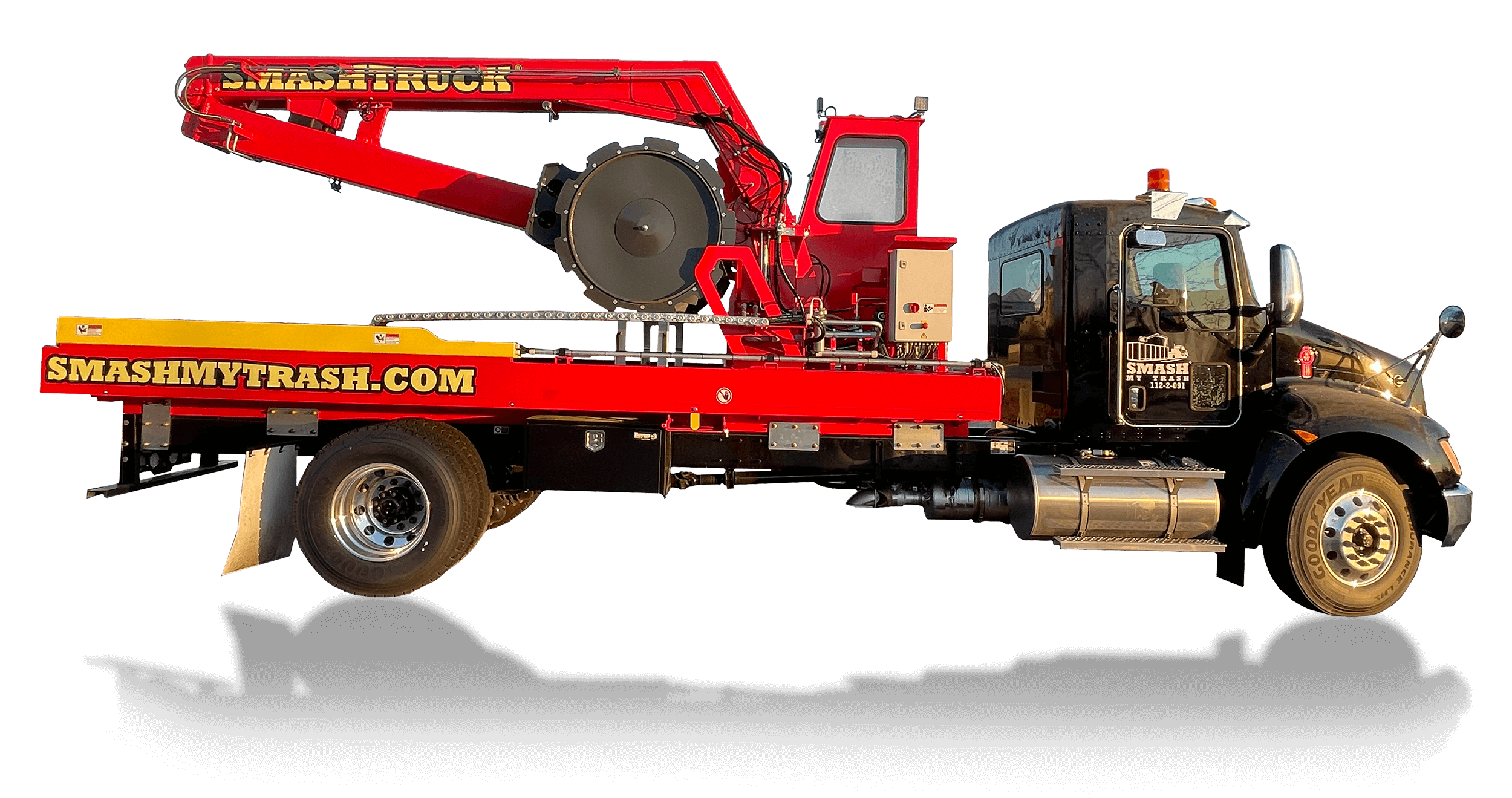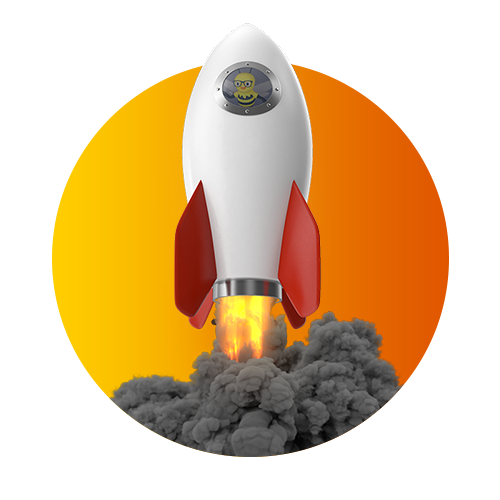 THE SOLUTION
In order to reach those goals, we started by creating a single complete dashboard that is filtered by user permissions. We also built out new permission sets and organized HubSpot teams based on individual Smash My Trash franchise locations. This gave franchisees access to the same HubSpot portal but limited their access by locking aspects of the platform that were irrelevant to their day-to-day operations.
With a unified dashboard in place and filtered by standardized permission sets, we moved on to holding training sessions with corporate leadership and creating a collection of training videos to bring franchise owners up to speed on the new dashboard.
THE RESULTS
Seamless
Rollout to each of the 160+ franchises through effective training and promotion.
Cohesive
Custom Dashboards for each of their franchises.
A COHESIVE CUSTOM DASHBOARD FOR EACH FRANCHISE ELIMINATED THE CLUTTER.
HIVE launched the new and improved HubSpot dashboard for Smash My Trash alongside video training and email campaigns to ensure a smooth transition for all users - corporate and franchise owners.
With a new dashboard, all Smash My Trash franchisees had access to their data from a single place. They no longer had to sift through numerous reports that included data centered around each of the franchises and National Accounts. Franchisees can now focus more time on completing sales and finding new customers instead of sifting through the data of multiple franchises.
The portal-specific training videos were a valuable, reusable asset for new and long-time franchise operators of Smash My Trash, relieving the corporate team of the burden of training new employees and franchises.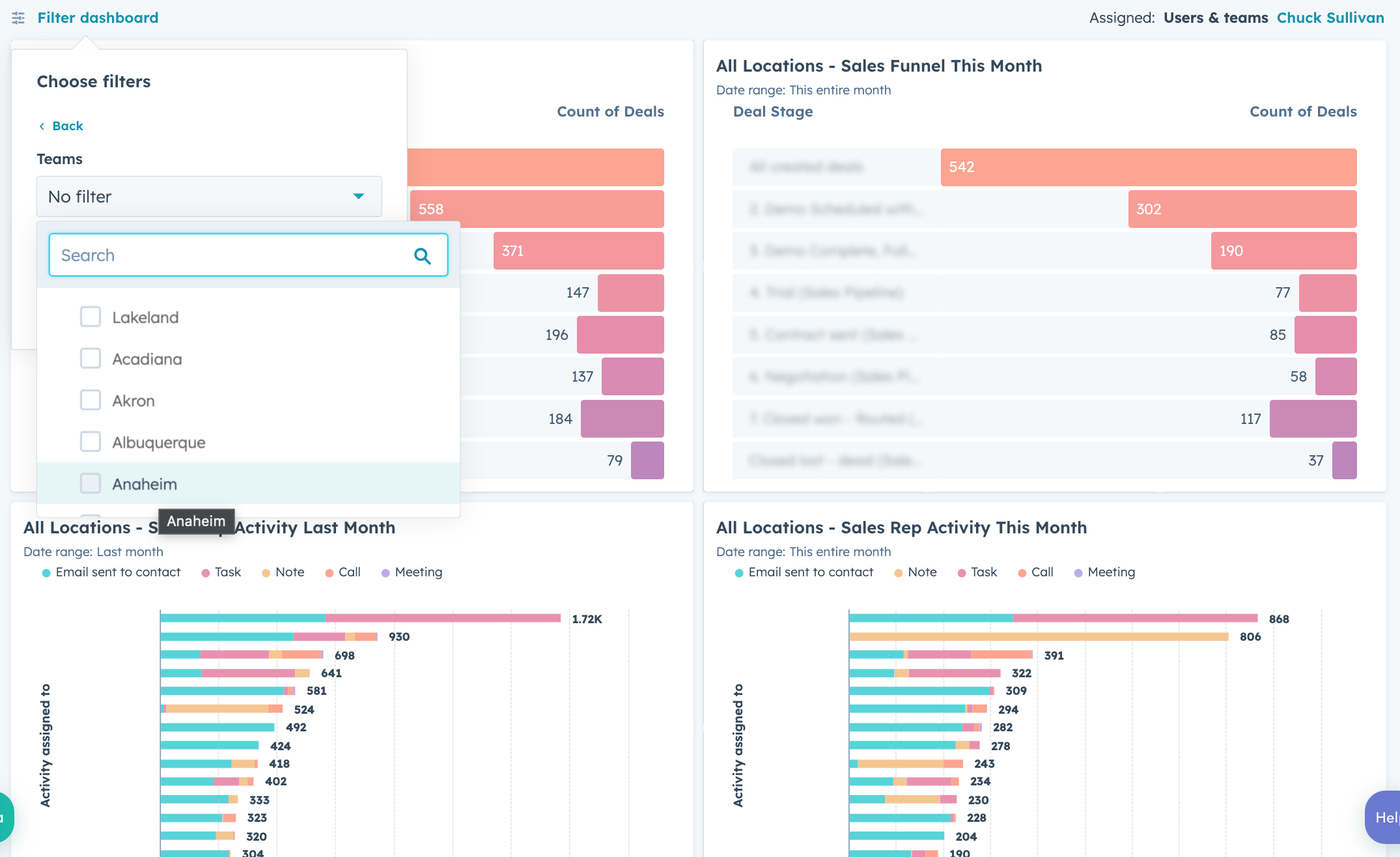 Like a Well-Oiled Machine

"HIVE was able to build a complex dashboard to help us share data with franchisees for their location without compromising privacy or access. The new system allows data transparency with our franchise owners to better empower their own data driven decisions."
Let's Get Started
Ready to be our Next Case Study?
Our team is here to answer any of your questions and reach your goals! Let's get to work!