Taking your website to another galaxy
Growth Driven
Design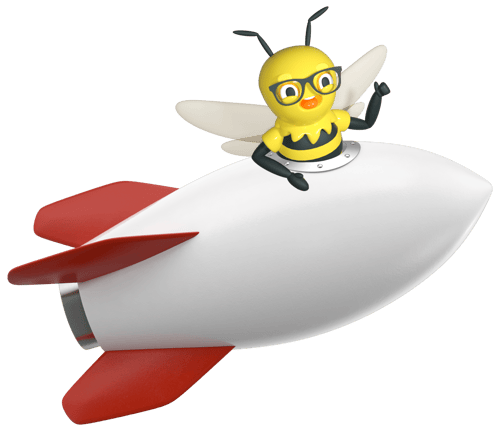 Your Website should grow with your business.
Improved Website Optimization Over time.
Growth Driven Design involves incremental and consistent changes to your website to continually improve the overall user experience over time. Content and messaging are designed to consider website usefulness, user experience, conversion rate optimization, and stickiness to best tailor the site to your ideal targeted buyer persona. Analyze user data and make adjustments to improve the user experience. Growth Driven Design is a repeatable cycle intended to enable you to make changes and implementations that improve user experience and help you to achieve your goals.
Supercharge Your Website
Growth Driven Design Continuous Improvement
Growth Driven Design Continuous Improvement is all about improving your website month-over-month, better understanding your website visitors, testing, collecting data, and scaling your website to meet your user expectations as well as your business goals.
We run continuous improvement in an initial four month sprint followed by three month sprints to create a significantly better user experience and improved lead generation process. Here is what you can expect from your first four month sprint of GDD Continuous Improvement with HIVE: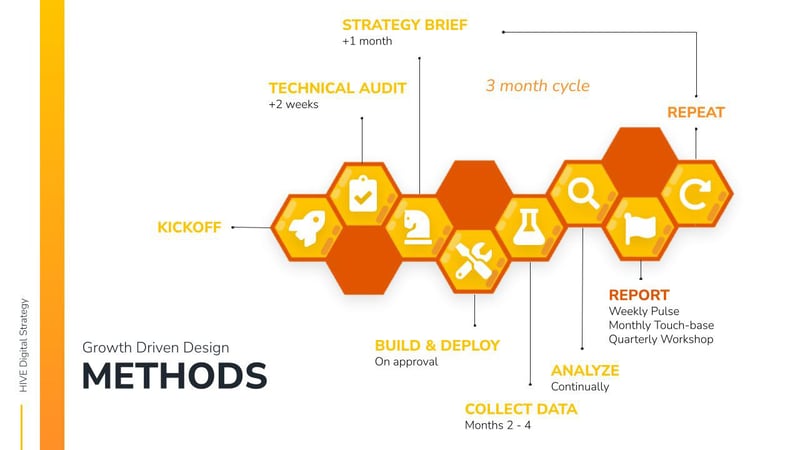 A better website, every single month.
Our GDD Pricing
Start Here
Initial 4 Month Sprint
$6,000 - $10,000
Total investment for four month sprint, depending on website traffic.
Kickoff Meeting
Website Technical Audit
Strategy Brief
2 Review Meetings
Behavioral Analysis ⭐
User Research ⭐
Ongoing 3 Month Sprint
$4,500 - $12,000
Total investment for ongoing three month sprint, depending on website traffic.
Monthly Working Meeting
Quarterly Impact Workshop
Conversion Components
Action Item Documentation
A/B Testing ⭐
Weekly Pulse Email ⭐
Multi-Variate Testing ⭐