One team. One HIVE.
Our Core Values
As an agency, we believe in these things above all else. These core values guide all of our decisions, our work for our clients, and how we run our organization.
Check out the cool sh*t we've done
Our Work &
Case Studies


About 4BR
4BR is a professional networking and referral organization focused on professional and business development through connections with others, training and education, and growing your business through referrals. business networking and leads groups options to create long-term business relationships and foster mutually beneficial business growth. They also provide business development training and classes to provide resources and strategies to align your actions with your business intentions.
---

The Challenge
4BR had quickly outgrown their WordPress website, and their user experience (UX) needed improvement. They needed a solution for website processes and automation that could:
Speed up the manual membership sign-up process.
Gather member information as part of the sign-up process.
Allow for online payment processing and recurring payments.
Maintain a membership directory, including a backlink to the member's business.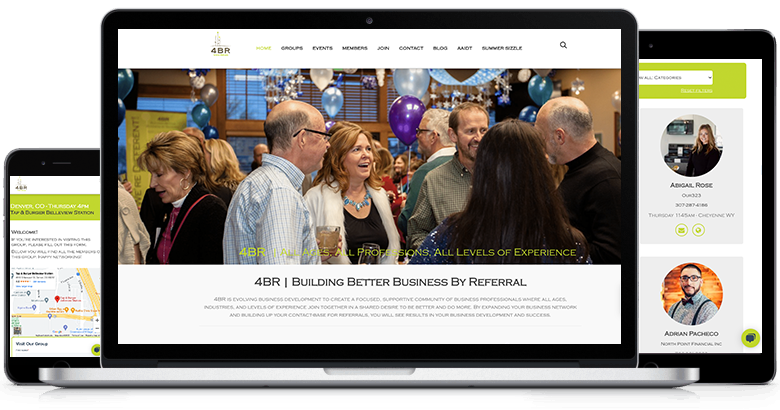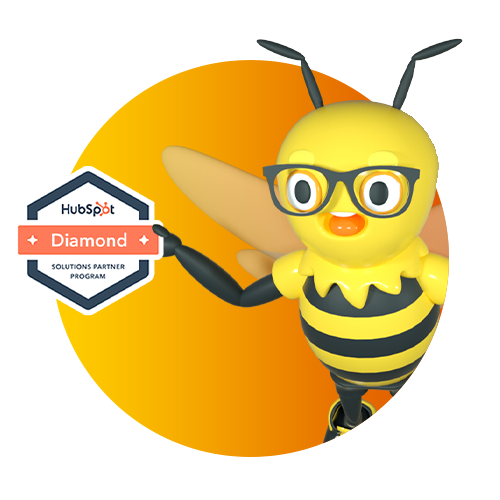 The Solution
HIVE planned to migrate the 4BR website off of WordPress onto HubSpot CMS in order to:
• Simplify registration by automating the registration process utilizing progressive HubSapot calls-to-action (CTAs) and forms to capture and link member information in the CRM. This also included a step to determine payment frequency and cadence and processed the payment via a Stripe integration.
• We utilized HubDB and dynamic pages to simplify the management of the membership directory by creating a membership HubDB row for each member, utilizing the member info update form information. A stand-alone dynamic page was created to provide each member with a separate, indexable member page.
THE RESULTS
Decrease
In manual effort to maintain website
Easy
Management of events and membership directory
HUBDB SAVED TIME AND IMPROVED UX
These changes dramatically reduced the manual effort involved in entering member information and reduced the prospect abandonment of the payment process.
HubDB and dynamic pages allowed for a more easily managed membership directory. By creating a membership HubDB row for each member and utilizing a HubSpot form, member information can easily be added to the main directory. Updates and changes from the membership directory are easily accomplished through a quick HubDB search.
The result of moving the 4BR website to HubSpot CMS was felt by prospects, members, and those maintaining the 4BR website. HubDB allowed for quicker and easier updates as well as easy-to-find information on members supporting 4BR's growth to 28 groups throughout Colorado and Wyoming.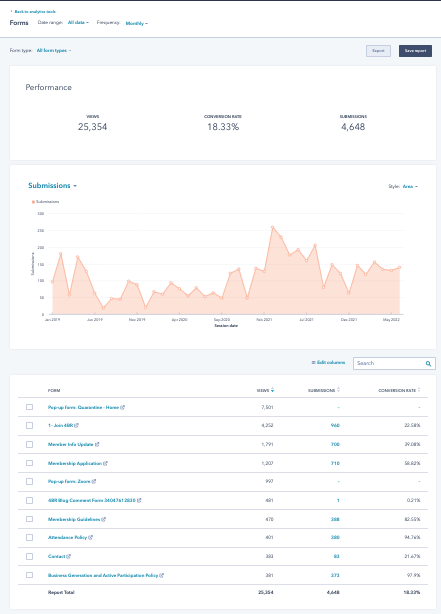 After a few years of working with Dustin, HIVE's Owner, and CEO, and seeing his own business grow with the 4BR membership and systems, I trusted his expertise in moving website platforms. Since he was a member, he also had knowledge on the biggest issues we faced running the business efficiently to both attract and retain members.
Let's Get Started
Ready to be our Next Case Study?
Our team is here to answer any of your questions and reach your goals! Let's get to work!