One team. One HIVE.
Our Core Values
As an agency, we believe in these things above all else. These core values guide all of our decisions, our work for our clients, and how we run our organization.
Check out the cool sh*t we've done
Lead Generation Case Study


About Johnny's Backyard
Johnny's Backyard provides top-quality backyard playsets, sheds, barns, cabins and carports for the San Antonio and surrounding communities.
---

THE CHALLENGE
Being a smaller, family owned and run business, Johnny's Backyard did not have a massive marketing and advertising budget, but there was plenty of competition in their area. Their competition had larger budgets and allowing for more aggressive campaigns, particularly on pay-per-click. With the nationwide shutdown due to COVID-19, we knew it was the time to make a big push for at-home entertainment for kids. We originally set three strategic goals for Johnny's Backyard's campaign:
Increase website traffic by at least 5% month-over-month

Create more opportunities for lead capture

Create content that will nurture existing leads through their buyer's journey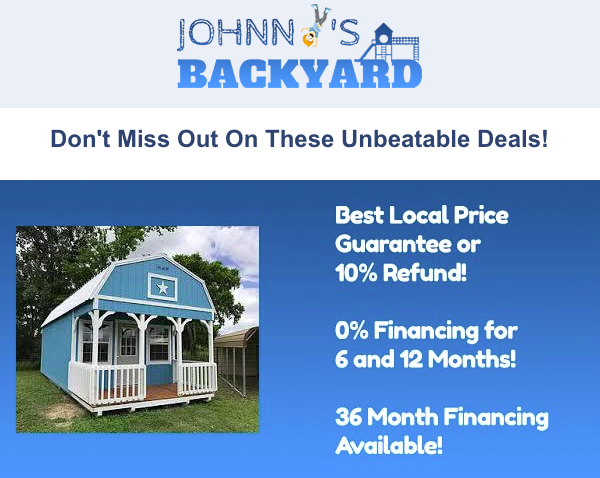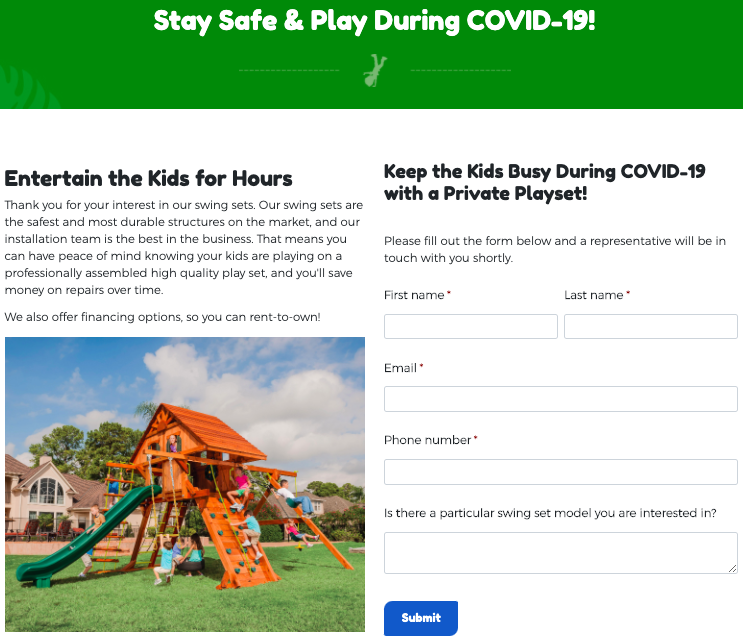 THE SOLUTION
In order to reach those goals while out working their larger competition, we developed two campaigns — the original inbound marketing campaign which included SEO, copywriting, blogging, social media, local optimization, pay-per-click advertising, and a lead nurturing workflow.
The second campaign was our Quarantine Campaign which was specifically targeted at the impact of COVID-19 and the fact that families were stuck at home needing ways to entertain their kids. This campaign utilized a robust PPC campaign as well as custom landing pages, conversion rate optimization, strategic social media campaigns, and advertising and an aggressive lead nurturing campaign.
THE RESULTS
400%
Increase in website traffic
13.73X
Return on their marketing investment
The Original Campaign resulted in 434 new leads, traffic increased nearly 400%, and over $88,000 in new deals from a total investment of $6,000. That's a 13.73x return on their investment!
With only running the Quarantine Campaign for two weeks, we were able to produce 39 new leads and increased website traffic by nearly 400% leading the Owner of Johnny's Backyard to call us and tell us, "It's busy, busier than it is during Christmas — our busiest time of the year!"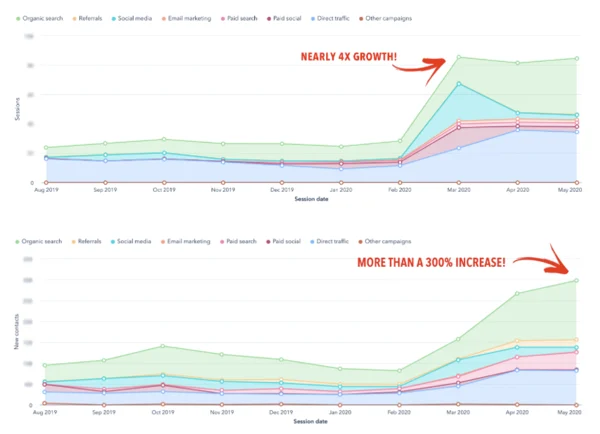 Game Changers

"In the beginning I didn't understand the services that these guys offer and to be perfectly honest, I still don't understand the services they have to offer! All I can tell you is these guys are pros. They have changed my business and have helped us grow at a very fast rate. At the end of the day all I care is about my return on investment whether I understand it or not. Trust them! They will make your business better. I would give 10 stars if i could!"
Let's Get Started
Ready to be our Next Case Study?
Our team is here to answer any of your questions and reach your goals! Let's get to work!