One team. One HIVE.
Our Core Values
As an agency, we believe in these things above all else. These core values guide all of our decisions, our work for our clients, and how we run our organization.
Check out the cool sh*t we've done
Our Work &
Case Studies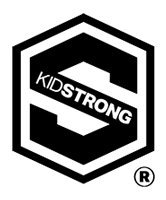 About KidStrong
KidStrong is a milestone accelerator for kids who are walking through pre-teen. The curriculum is based on the latest developmental science leveraging experts in the fields of pediatric occupational therapy, child development, sports physiology, and physical education. Private training centers with locations across the United States run classes with custom equipment, KidStrong-certified coaches, with online access to experts and training programs for parents and kids to continue making progress at home.
---

The Challenge
KidStrong had recently switched their website content management system from SquareSpace to HubSpot CMS. But they faced some challenges in managing their landing pages and camp pages efficiently. They had a lot of repetitive content to manage for their programs and camps which was time-consuming and required a lot of effort to keep up to date. Kidstrong stored all their location and camp information in spreadsheets, which made it difficult to manage the data effectively. Kidstrong also had to create a separate form for each location and camp to organize location information, and whenever they needed to update a form field, they had to do it manually for each form.

As KidStrong added more locations and camps, they had to clone existing pages to add new information, and they needed to update the registrant data frequently as children enrolled and new camps were added. KidStrong needed a solution that could help them manage their website data more easily and efficiently as they expanded their operations.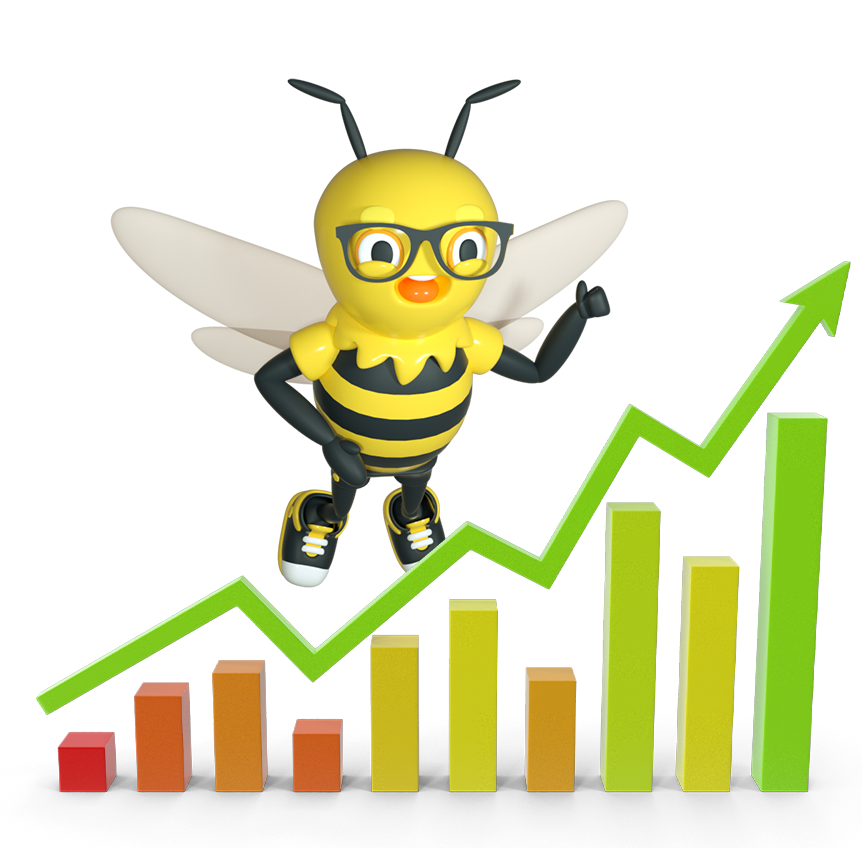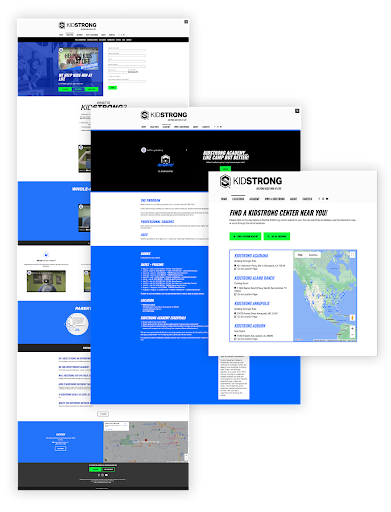 The Solution
We recommended that Kidstrong use HubDB, a tool that would simplify their website management process. With HubDB, they could create a single form that could be used for all locations and easily updated globally, depending on the location. This would save them time and minimize the need for separate forms for each location.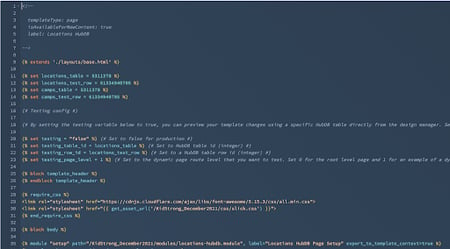 We suggested using JQuery, a programming language that can be used to create dynamic web pages, automatically populate the HubDB form with relevant information based on the user's selected location. This would make it easier for them to manage duplicate information for each location, reduce the time spent cloning and updating pages, and minimize the number of separate forms used to collect registration information.
THE RESULTS
Countless Hours
Saved in launching new franchises
Easy
Management of franchises, events, and maps
Prior to working with us, it took KidStrong hours to add new franchises to their website. It also required multiple people and a deep understanding of their CMS's page builder. To make things worse, they were running out of pages that were allowed on their previous CMS.

With HubDB, our client is now able to create, launch, and manage new franchises in a matter of minutes, saving countless hours of frustration and brainpower. They no longer have to worry about the limitations of their previous CMS and can easily add new content as they grow.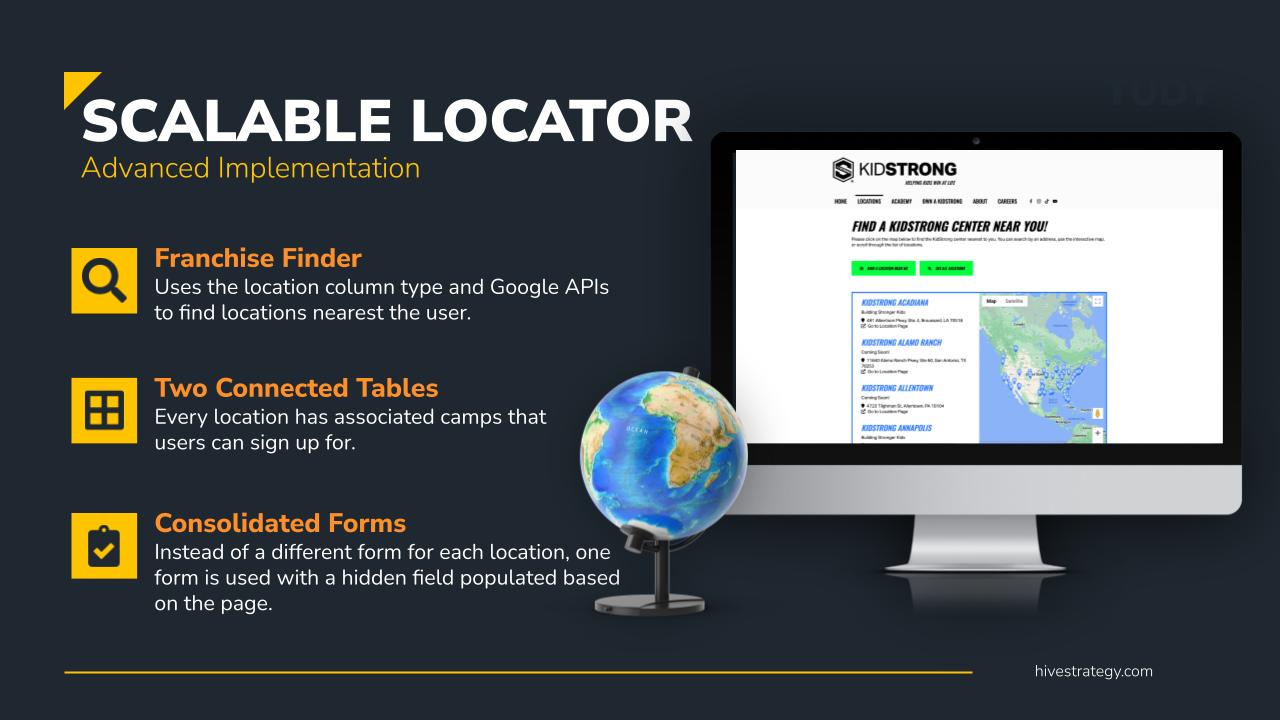 Let's Get Started
Ready to be our Next Case Study?
Our team is here to answer any of your questions and reach your goals! Let's get to work!