Riding the HubSpot wave
HubSpot Audit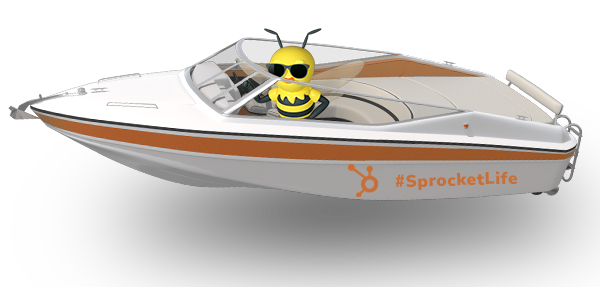 Get strategic support on how you can do more with HubSpot
Don't let your HubSpot investment go to waste.
What's the deal?
Our HubSpot Audit Process

How Long Does it Take to Develop a HubSpot Audit?
Every business is different. Their goals, strategies, and teams are different. Thus - their HubSpot portals are all different. Depending on the size of your organization, needs, goals, HubSpot stack, how long you have been using HubSpot, and how much content you have in your portal, your HubSpot Audit will take between three and eight weeks to develop. This isn't a simple overview, it's a full and actionable document to help you truly cleanup your portal and start using it to the best of its abilities.
What Happens after the HubSpot Audit?
Inevitably, through the HubSpot Audit, our team will uncover changes and updates that need to happen. With the HubSpot Audit in hand, you are equipped with the information needed to update your portal. If you or your team don't have the bandwidth or expertise to implement the recommendations, our team is ready to help. We can develop the right strategy and prioritize changes in order to deliver on the recommendations in the audit.
We know HubSpot
Our HubSpot Expertise
Our entire team is trained in HubSpot and we have the certifications to prove it. Every member of our team is in HubSpot everyday executing tactics and crafting campaigns. Here are the HubSpot Certifications under our belt.
HUBSPOT SOLUTIONS PARTNER CERTIFICATION
HUBSPOT CERTIFIED TRAINER

MARKETING HUB IMPLEMENTATION


GROWTH DRIVEN DESIGN CERTIFICATION
INBOUND MARKETING CERTIFICATION
CONTEXTUAL MARKETING CERTIFICATION
HUBSPOT MARKETING CERTIFICATION
SELLING SALES SERVICES CERTIFICATION
HUBSPOT SALES CERTIFICATION
INBOUND SALES CERTIFICATION
SOCIAL MEDIA CERTIFICATION
FRICTIONLESS SALES CERTIFICATION
CLIENT MANAGEMENT CERTIFICATION
DEVELOPING A SALES PLAN CERTIFICATION
CONTENT MARKETING CERTIFICATION
CMS FOR MARKETERS CERTIFICATION
CMS FOR DEVELOPERS CERTIFICATION
PIESYNC FUNDAMENTALS CERTIFICATION
HUBSPOT REPORTING CERTIFICATION
EMAIL MARKETING CERTIFICATION

HUBSPOT SERVICE CERTIFICATION
DIGITAL MARKETING CERTIFICATION